Yoga at Daku Resort
Yoga retreats to comfort the soul and nurture the body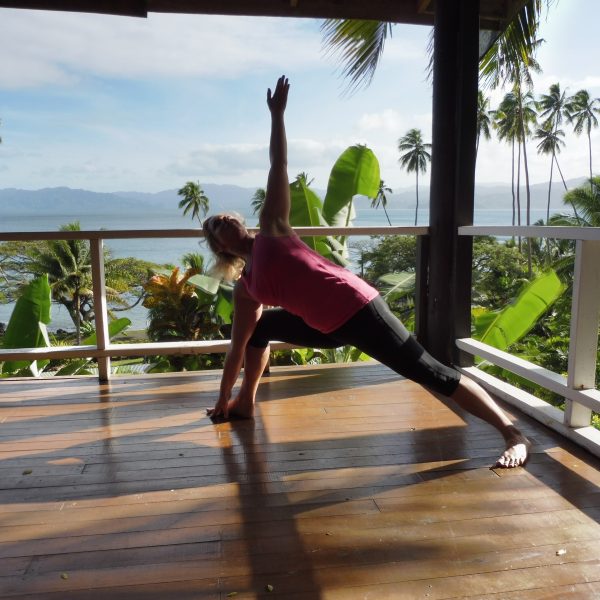 Yoga retreats
We run regular yoga retreats at Daku Resort.
Have a look at some of the photos from recent ones – and come and join us for the next ones! We've got all the information and booking forms on our sister website Paradise courses: just click below and you'll be taken across to it.
And if we don't have a retreat whilst you're staying, you're welcome to use the yoga platform for your own practice: we have mats, bolsters and blocks that you can use.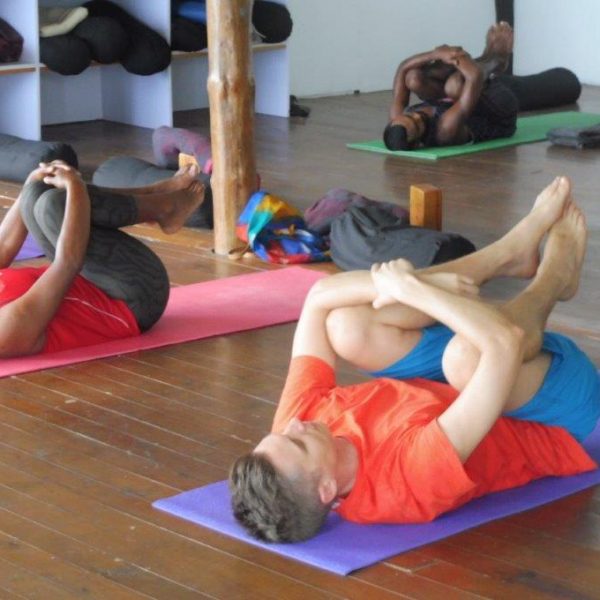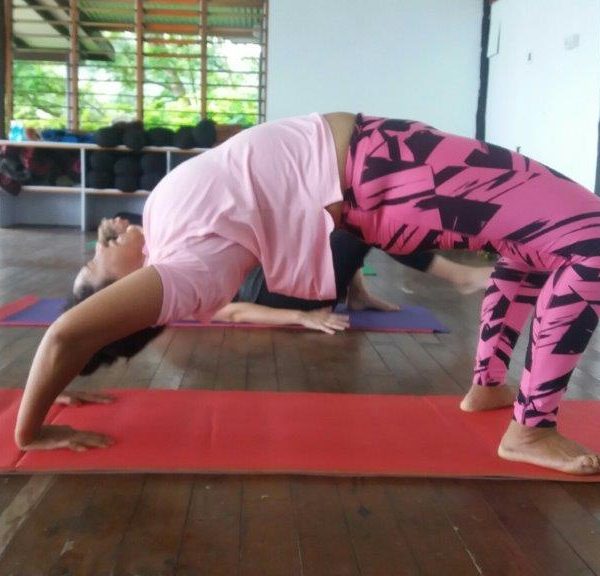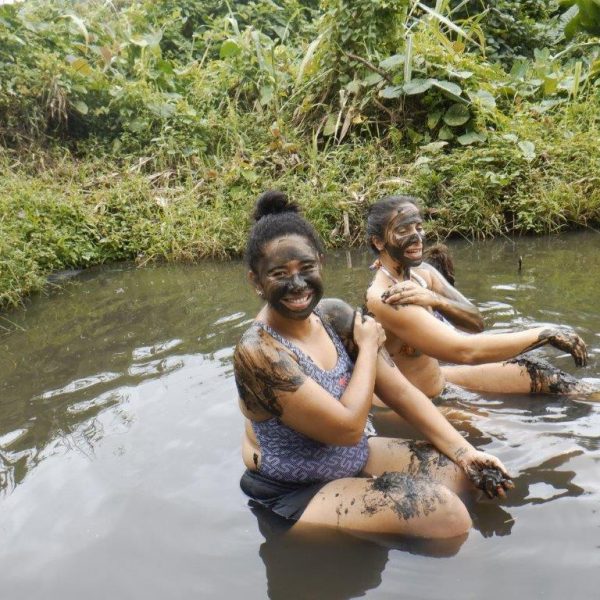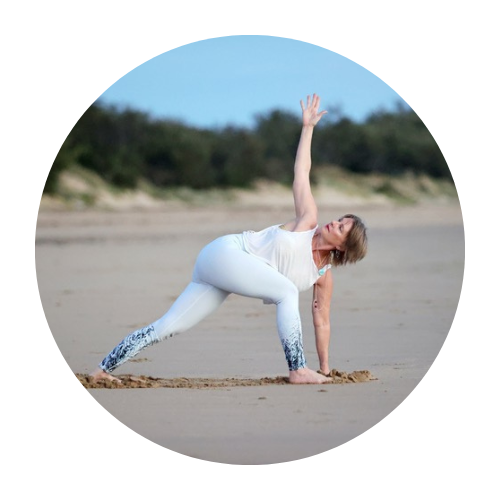 Harmonize your Mind, Body and Soul with Susan Deakin August 29 – September 4, 2023
Susan Deakin invites you on her Unity Yoga Journey to Harmonize Mind, Body, and Soul, Fiji Retreat 2023. Step away from your busy normal life and discover an unparalleled health and wellness yoga retreat where the food, services, activities, and facilities combine for you to experience one of the best ultimate healthy vacations. Both healing and holistic – your ideal Island Escapes awaits.
Susan's journey to her current practice is based on sharing her deep feeling of contentment, and her commitment to her belief that "Love is the Secret Ingredient".
Information and Booking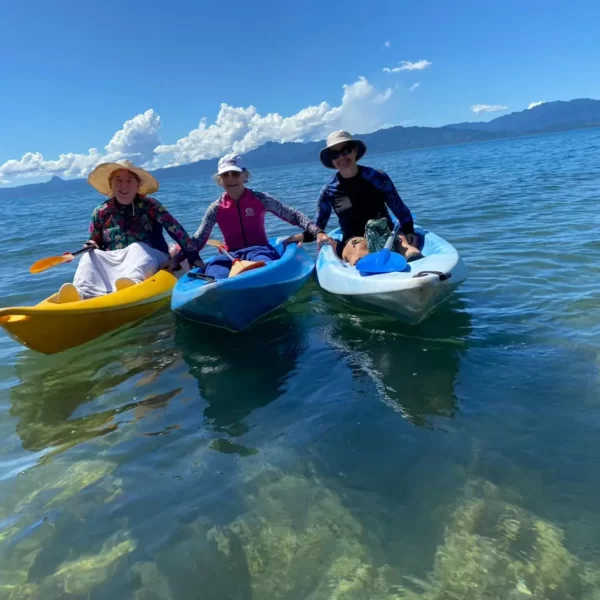 Mindfulness and Meditation, Snorkeling and some gentle Yoga with Susie Spinks : November 4 – 11, 2023
This is a mind-expanding, but at the same time thoroughly practical, week of the three components of the title: Mindfulness and Meditation, Yoga, and Snorkeling. It is suitable for all levels, from beginners to teachers of meditation. For meditation teachers, there will be an extra hour set aside on two days for a mentoring session, as well as unguided meditation sessions.
The snorkeling makes for a very special part of the trip: a wide variety of hard and soft coral, abundant fish life, and glorious warm waters. And a snorkel trip becomes a unique meditation of its own.
The button below takes you to all the info on our sister website Paradise Courses.
Information and Booking