Single Bures and Standard Rooms
We have 5 single-room Ocean View Bures and 6 single Standard rooms.
Set in the lovely tropical gardens of the resort, the Ocean View Bures look out onto Savusavu Bay.
The Standard Rooms are arranged side by-side in pairs with a lockable door in between. They they can be used as individual rooms – or they make an ideal family set-up.Two of the rooms look directly over the bay, and the other four are set behind and slightly above the swimming pool and look out over the grounds to the ocean.
See below for availability and prices.
Amenities
Tea and coffee making facilities, bar fridge, air conditioning and ceiling fan, private deck.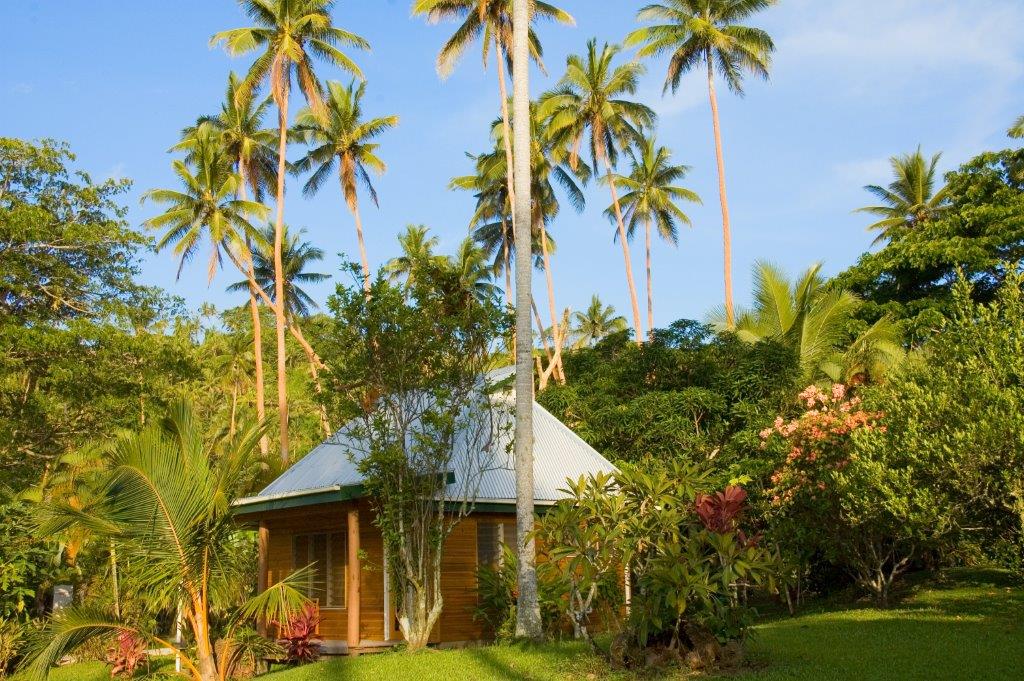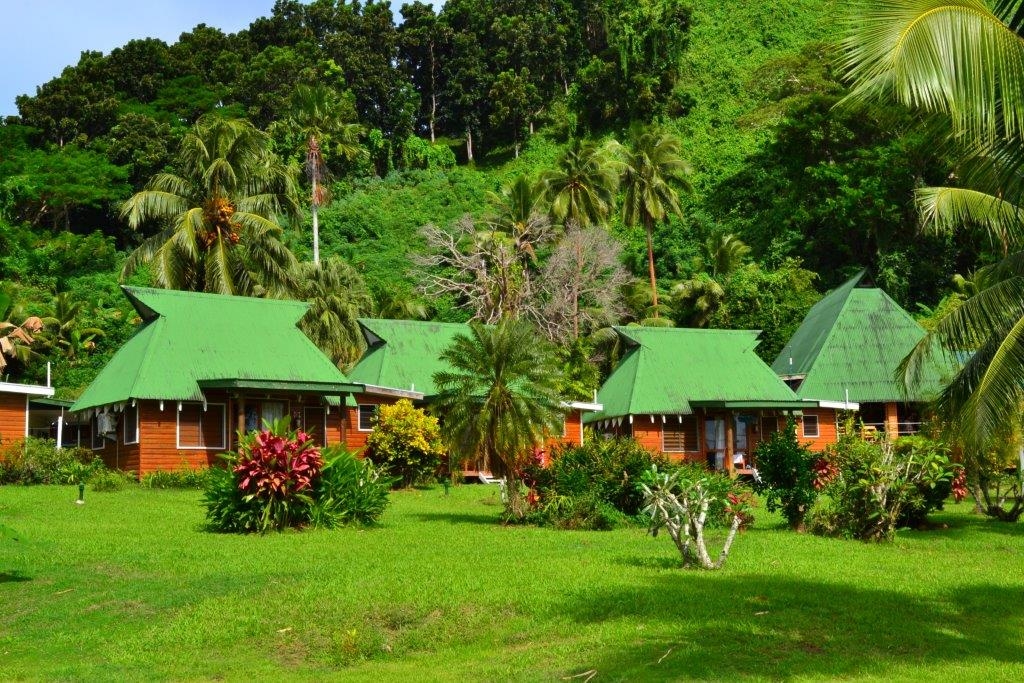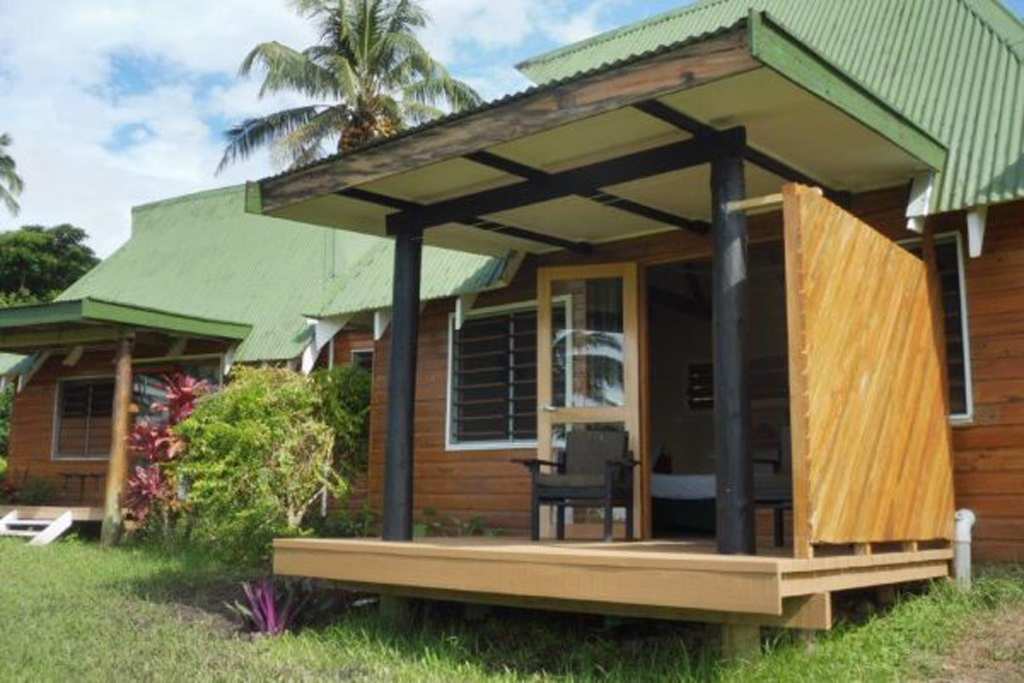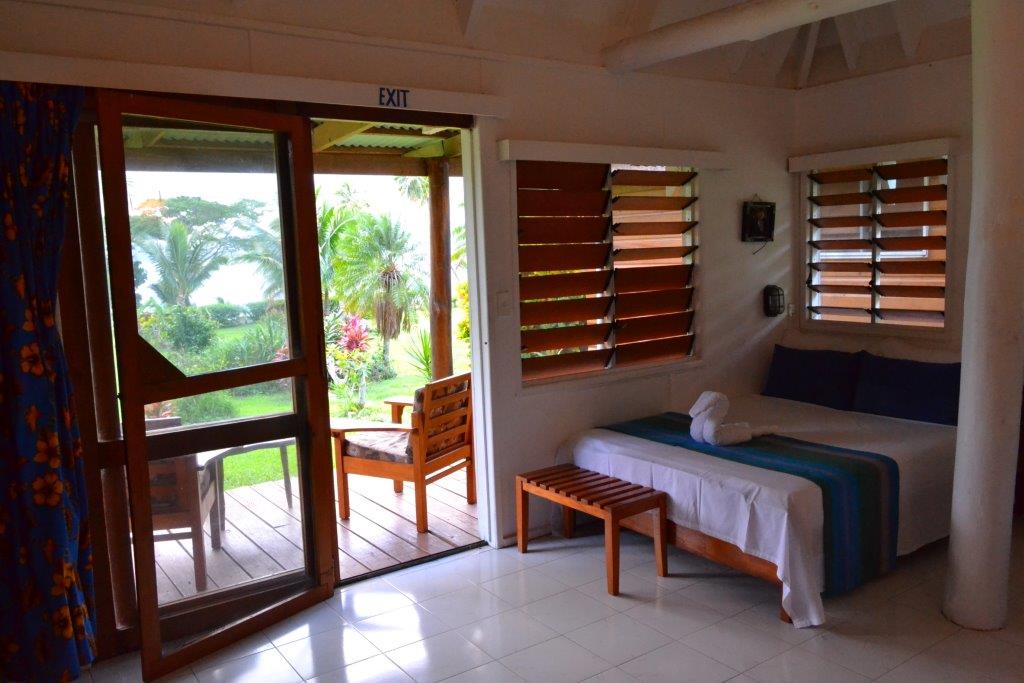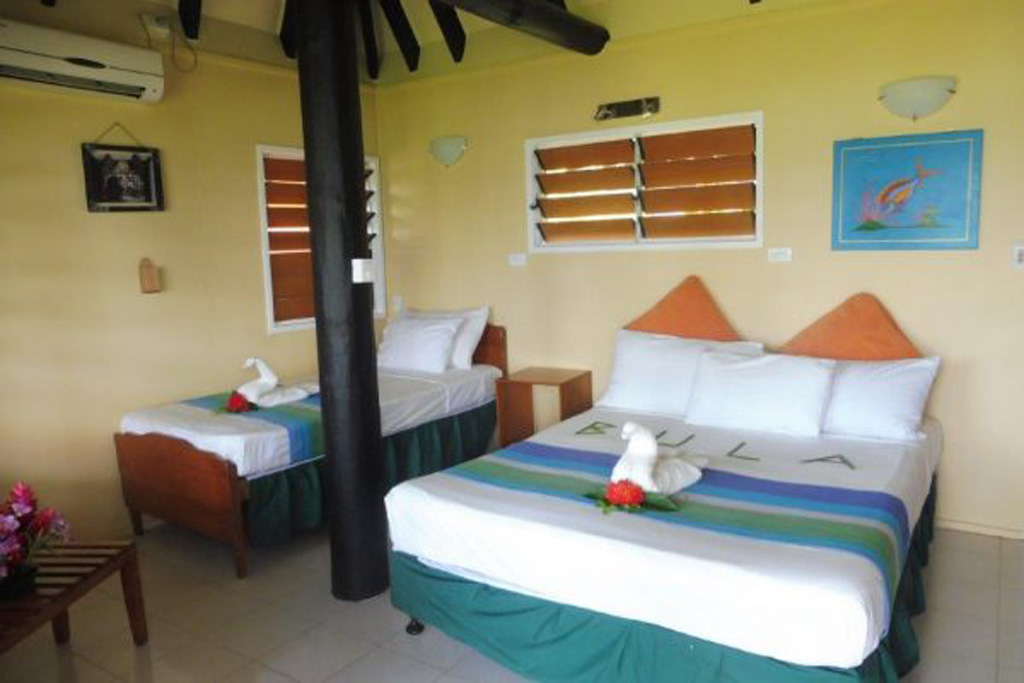 Beds
1 x Queen, 1 x Single
Bathrooms
1 gorgeous stone- walled outdoor shower with inside toilet and washbasin
Amenities
Mini-fridge, air-conditioning, private deck.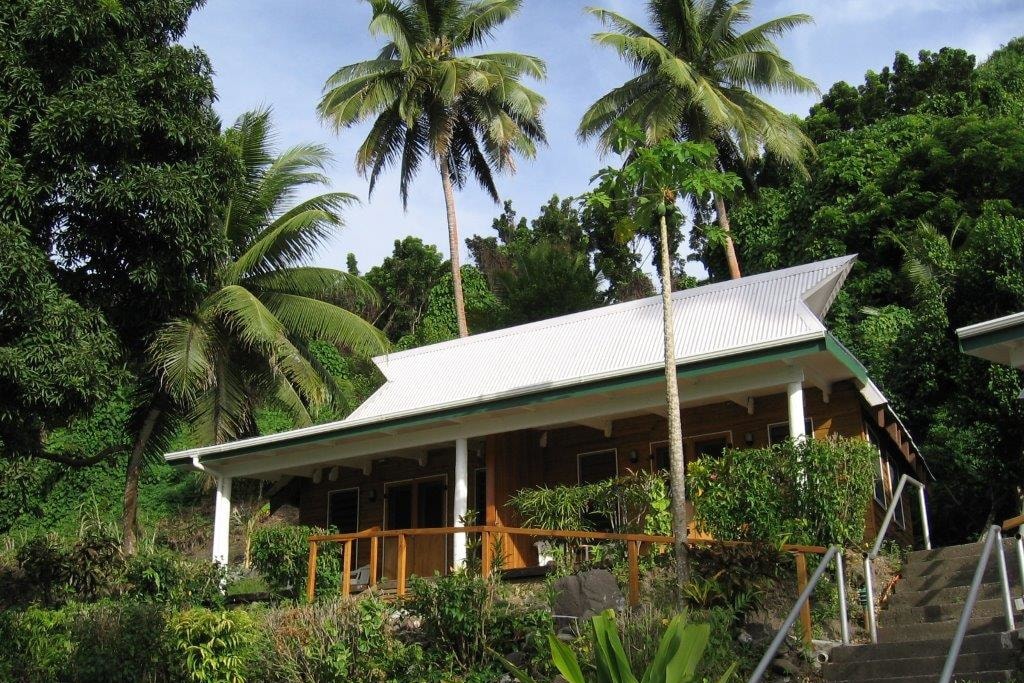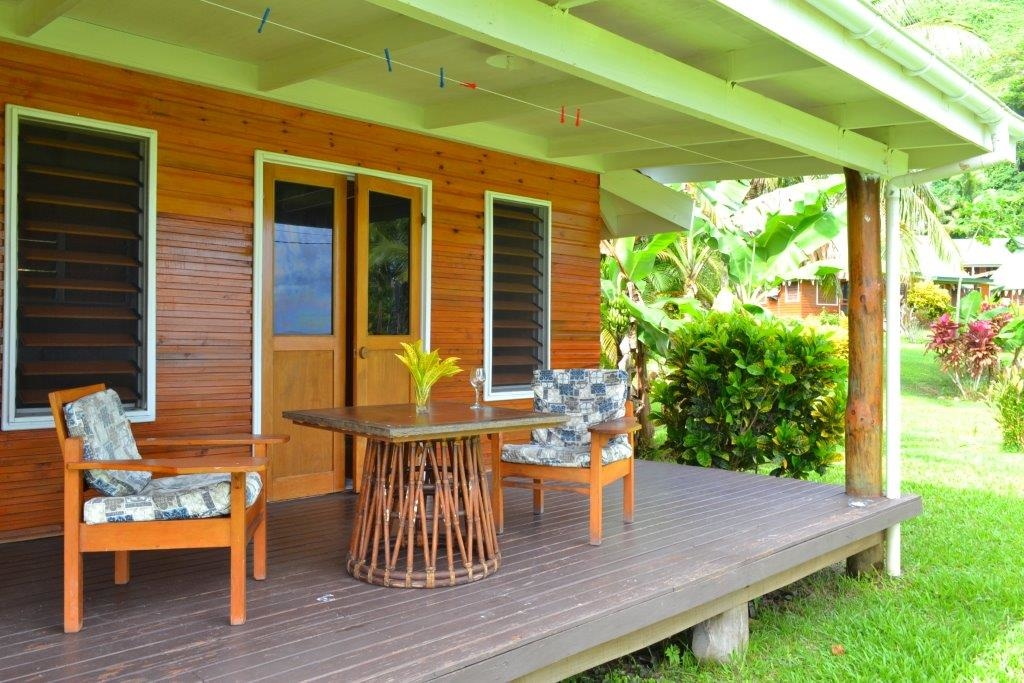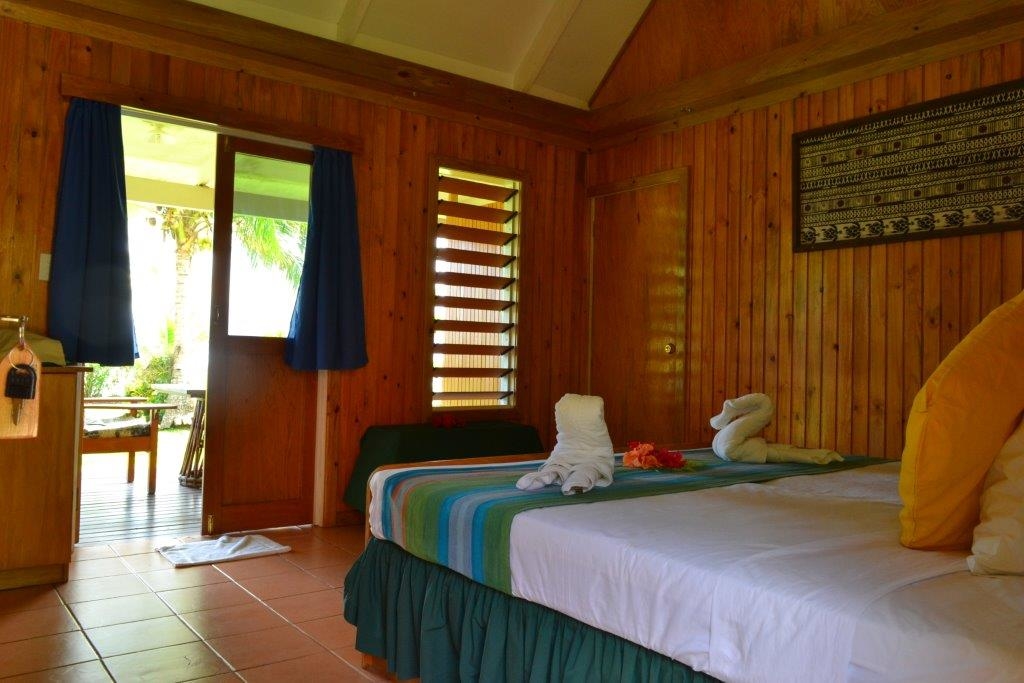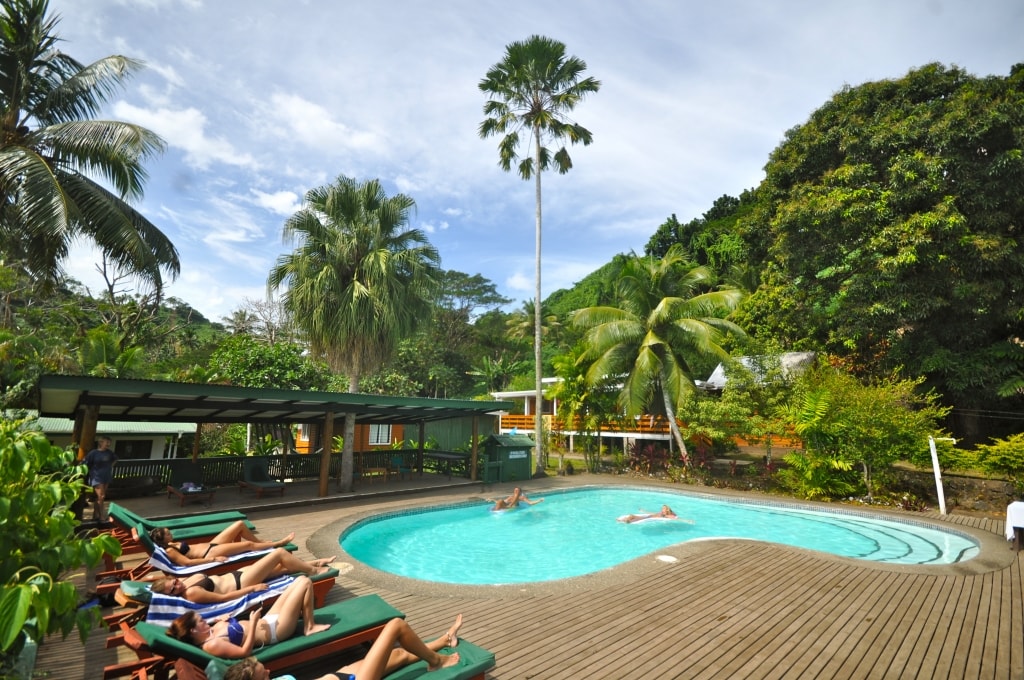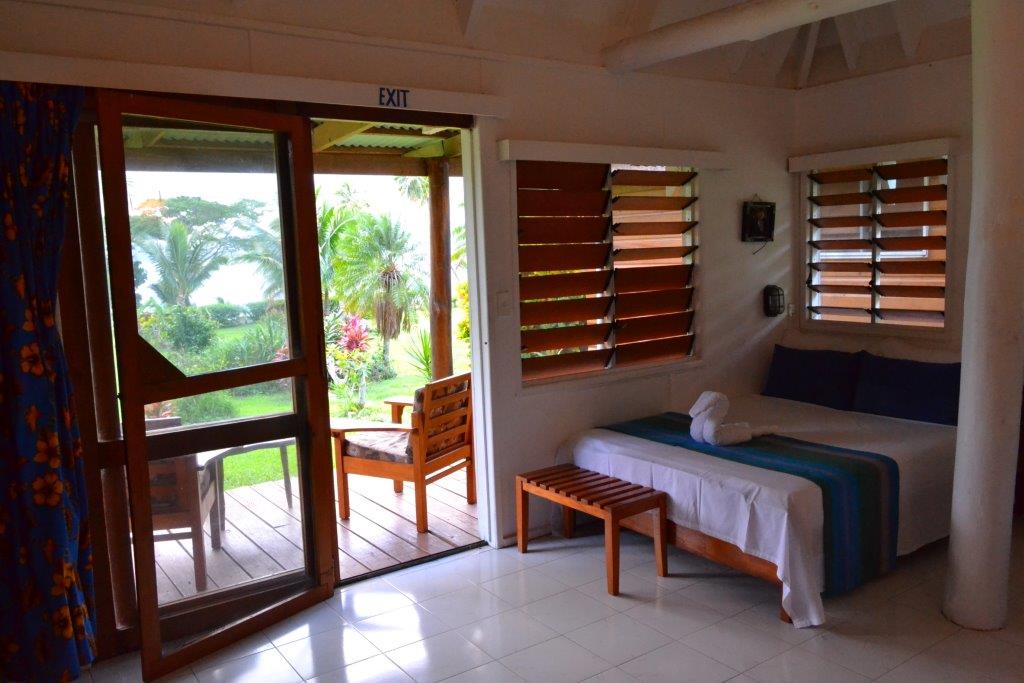 Book now.
Check availability, check specials, and book now.