Weddings
Plan the wedding of your dreams in Fiji!
Weddings
Daku is the perfect getaway, whether you're a couple looking for a private piece of paradise to celebrate, or a bride and groom wanting to bring family and friends to celebrate.
We put our hearts into it, because we know we are holding your dreams.
We're a small resort, and we give you total personal attention. It's the perfect getaway, both for a couple looking for a little piece of paradise to celebrate their nuptials alone, or for the bride and groom to celebrate with family and friends.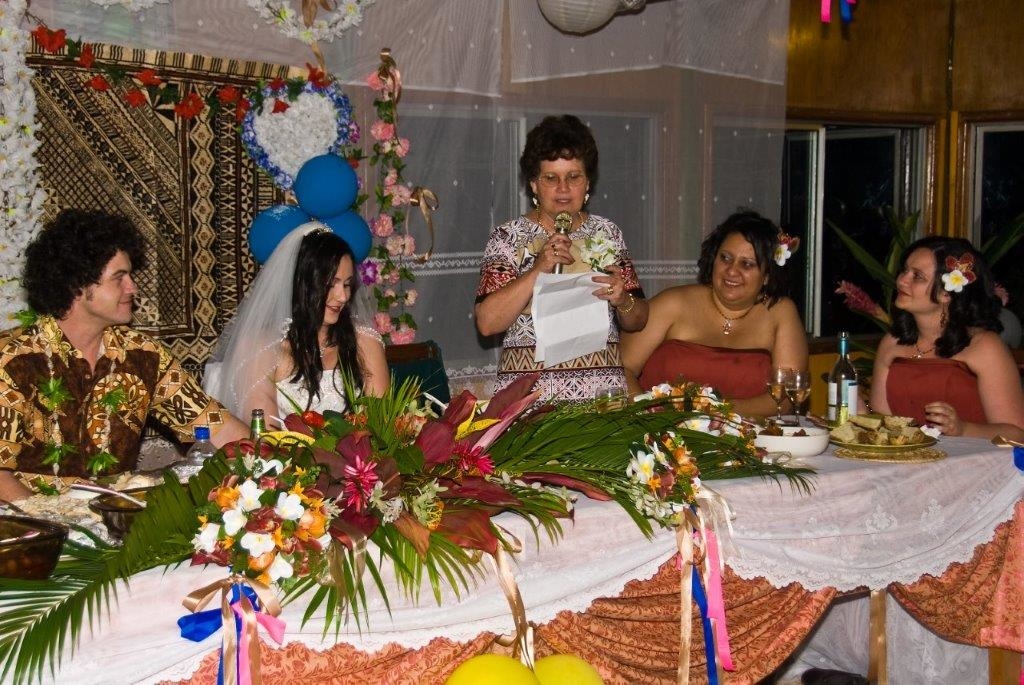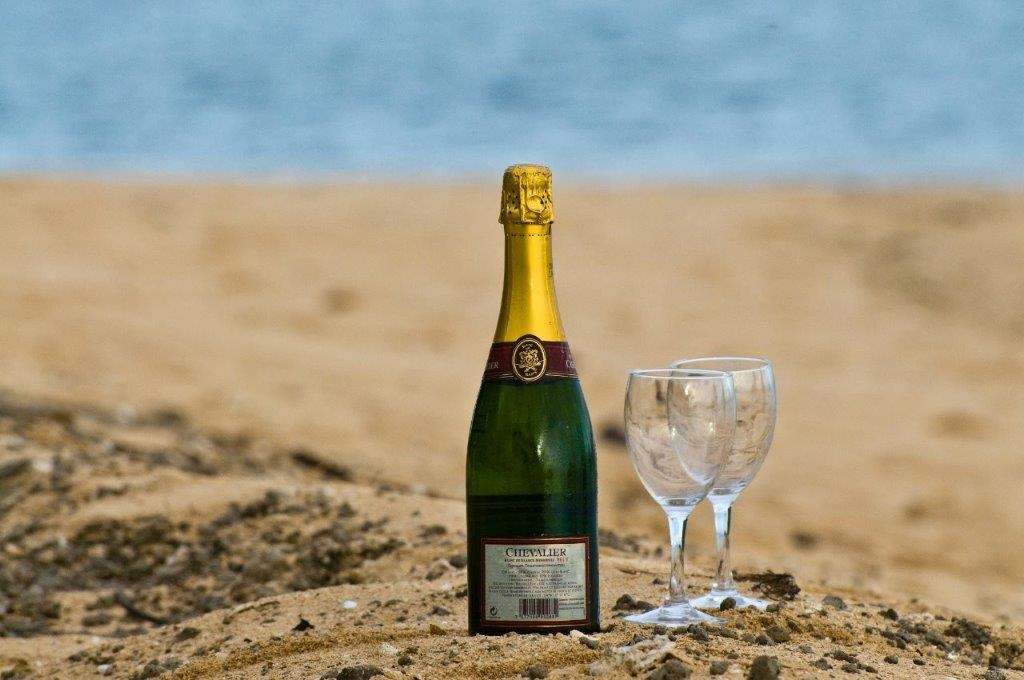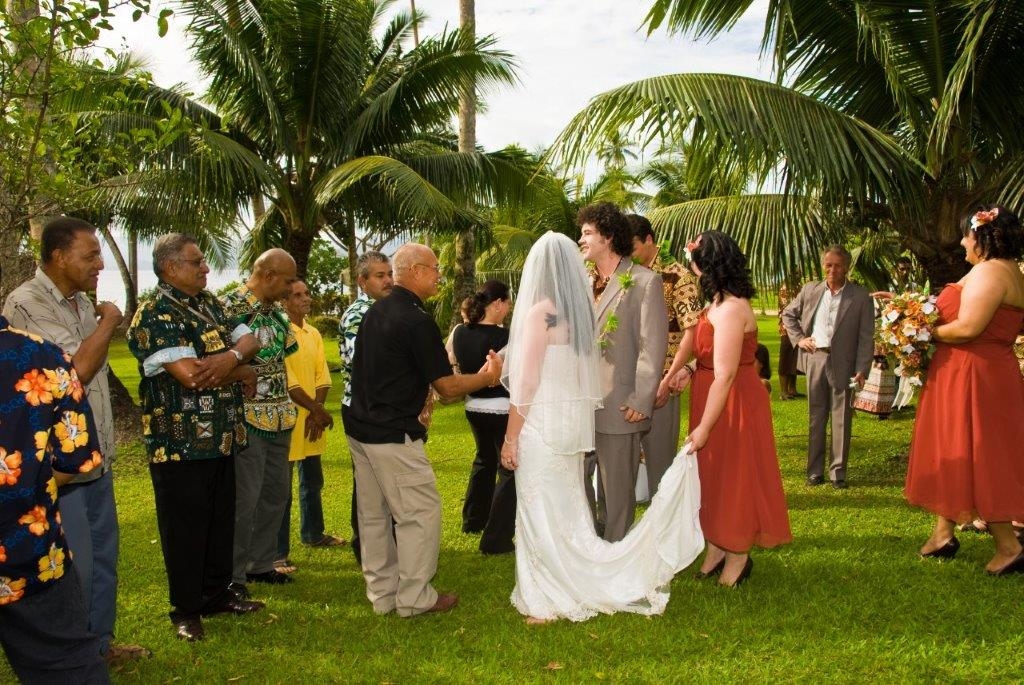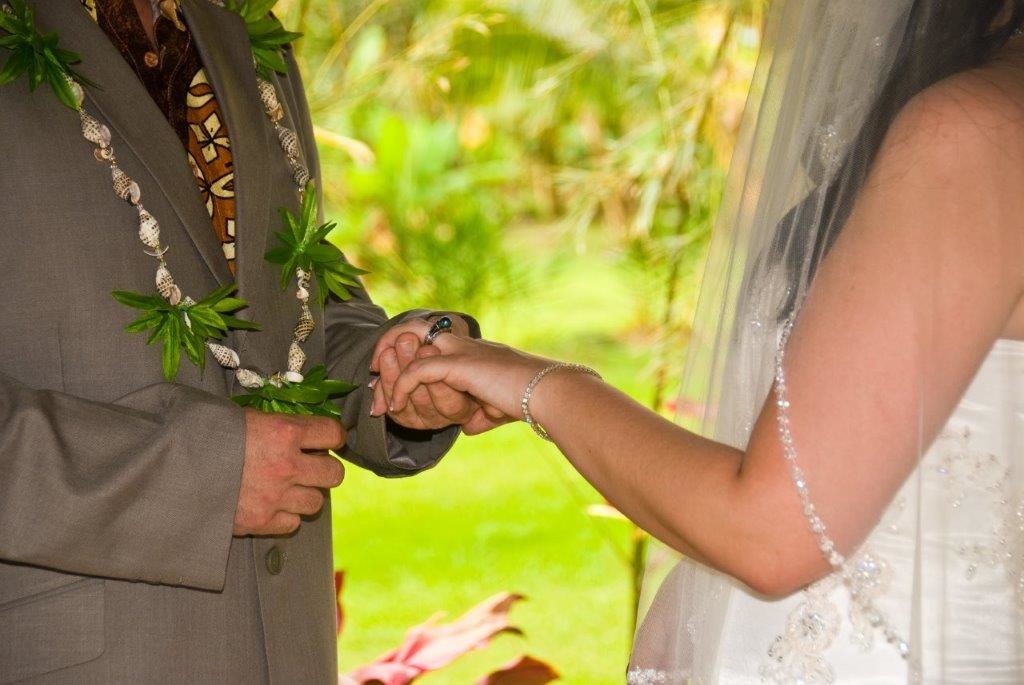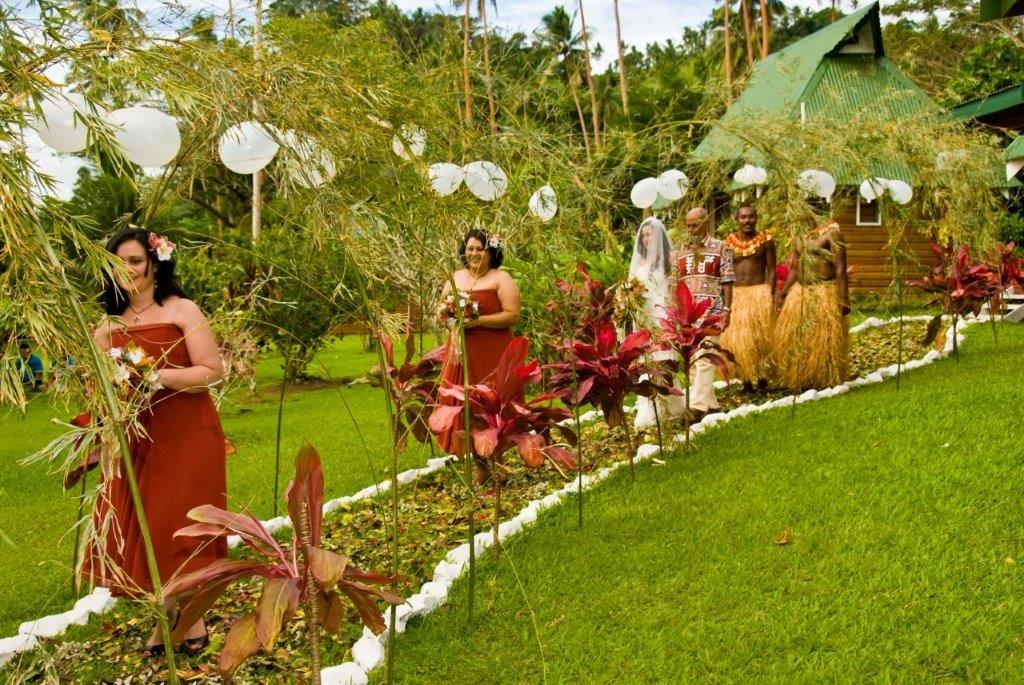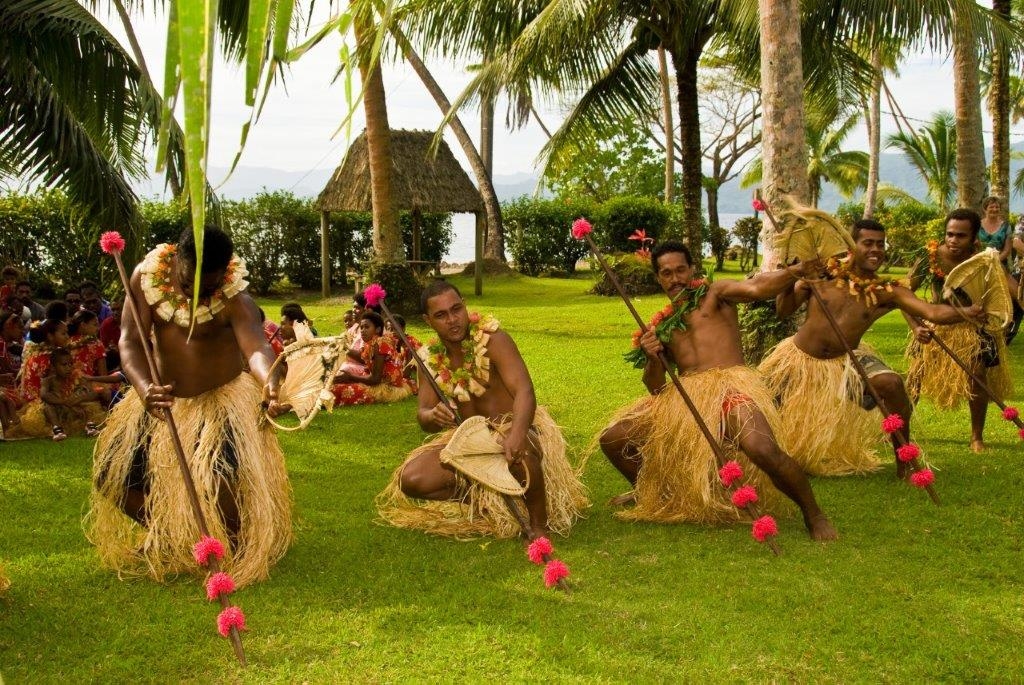 We both wanted to say a massive thank you for everything you have done for us and our wedding party guests over the past week, and the past 6 months for that matter. Our stay at Daku was unreal and we know how instrumental you were in making that happen for us.
From the moment we arrived, we were greeted by your happy staff – who are so friendly, kind and helpful. They treated all of us like family and everything was made so easy – all we had to do was ask. The food was delicious, the entertainment was great and fun and the guest accommodation was always clean and tidy.
In fact there were two occasions where Neil and I cried because the level of service that was given to both of us and our friends and family was truly beyond the call of duty with kindness – when we saw how the girls had decorated the main eating area near the pool and also when we saw what was done for the cocktail party – wow!
– Bianca
Weddings in Fiji at Daku Resort
Daku is the perfect getaway, whether you're a couple looking for a private piece of paradise to celebrate, or a bride and groom wanting to bring family and friends to celebrate. We can tailor make a bride's dream day accordingly and within budgets – from a simple garden wedding to a reception wedding dinner for family & friends with Fijian meke (dances) entertainment.
So you have a romantic and uncomplicated wedding and they celebrate with you – and everyone comes away with wonderful memories. It makes for a very special party and a great holiday.
The choices are all yours:
You can get married on the beach or in our tropical Resort Garden.
You can have a Fijian choir or be showered with beautiful Fijian Tropical Flowers
You can have a Fijian Celebratory Feast or a simple Wedding breakfast.
Whatever you need, we'll look after it – Marriage Certificate, Photography, Video, Catering, Babysitting (for guests rather than Bride and Groom!).
Daku Resort is yours: just let us know when.
Wedding Package
From US$530
Package Includes
Marriage License from the local authorities including cost of license and transfers to the registry
Wedding Coordinator to assist in every aspect of wedding
Celebrant / Minister – an ordained Minister by the church or an official representative from the registrar to officiate the ceremony and assist in the ceremony of vows
Bouquet & Tiara for the Bride
Buttonhole for the Groom
Tropical flower arrangements
2 Tier Wedding Cake – traditional fruit cake, chocolate, vanilla or black forest
Optional Items
Prices from:
US$30    Wedding Cake (Additional Tier)
US$185   Fijian Traditional Bride and Groom Attire Hire
US$75    Fijian Warrior Bride Escort (4 men)
US$140   Village Choir
US$75    3 Piece Serenaders for Reception (4hrs)
US$150   Meke Entertainment Group (1 Hour)
US$150   DJ for Wedding Reception
Legal requirements and other details.
Fiji Government Marriage Requirements:
It is a requirement by Fiji law that the couple needs the following documents in order to get married in Fiji:
Original or certified copy of their birth certificates
Their passports and if previously married, either a Decree Nisi or a death certificate is required.
Confirmatory letter on current status to be obtained from the Marriage Registry where the applicant resides or statutory declaration signed by a Justice of Peace or Notary Public or Solicitor to prove that he/she has not entered into a marriage before (this declaration applies to first or second marriage). Please note that special conditions apply to certain Nationals.
Couples under 21 years of age are required to produce a consent document signed by a parent. We strongly recommend that as these guidelines are set by the Fiji Government. The resort is not liable for any incorrect information in relation to proposed marriages in Fiji.
Getting married in Fiji involves two aspects for a wedding:
The Registration:
The registration of the intent to marry with the Registry Office in Savusavu. The office is open from 8.30am – 4.30pm, Monday through Friday and the meeting will take around 20 minutes. The Resort will arrange an appointment for the completion of the Fijian registry requirements and thereafter the marriage service at the Resort.
It is important to note that the bride and groom will need an original or certified copy of their respective birth certificates, their passports, a Statutory Declaration (Single status) certificate and if previously married, a copy of their divorce papers.
The Ceremony:
A religious ceremony to be held in any one of the areas highlighted as wedding venues within the resort. A wedding coordinator will work with the couple prior to their arrival at the Resort for any questions they may have. The coordinator will also oversee all aspects of the couples stay whilst at the Resort.
Contact us to discuss what you want
Contact us here or call us: (+679) 8850 046
We can talk through your requirements and your budget, and give you ideas and a quote to match.
Parties
Dinner and dancing, speeches and toasts, music and merriment!