All of our Bures look out over the gardens and onto Savusavu Bay. We have 5 Ocean View Bures and 3 Family Ocean View Bures.
Each Single Ocean View Bure has a bedroom with a double bed and an extra single bed, with a private bathroom, and covered deck. There is a bar fridge, tea and coffee making facilities, and air-conditioning.
The Family Ocean View Bures have 2 separate rooms with a lockable door in between, ideal for a family, two couples who are friends but still want privacy, or they can be used as individual rooms. Each bedroom has its own bathroom, deck and the other facilities of the single bures. Two of them are set up on the hillside overlooking the pool and out to the bay; one is in the gardens of the resort. These are also available as single rooms, see our standard rooms listing for more info.
See below for availability and prices.
Beds
1x Double, 1x Single
Amenities
Kitchenette, Air Conditioning, Private Deck.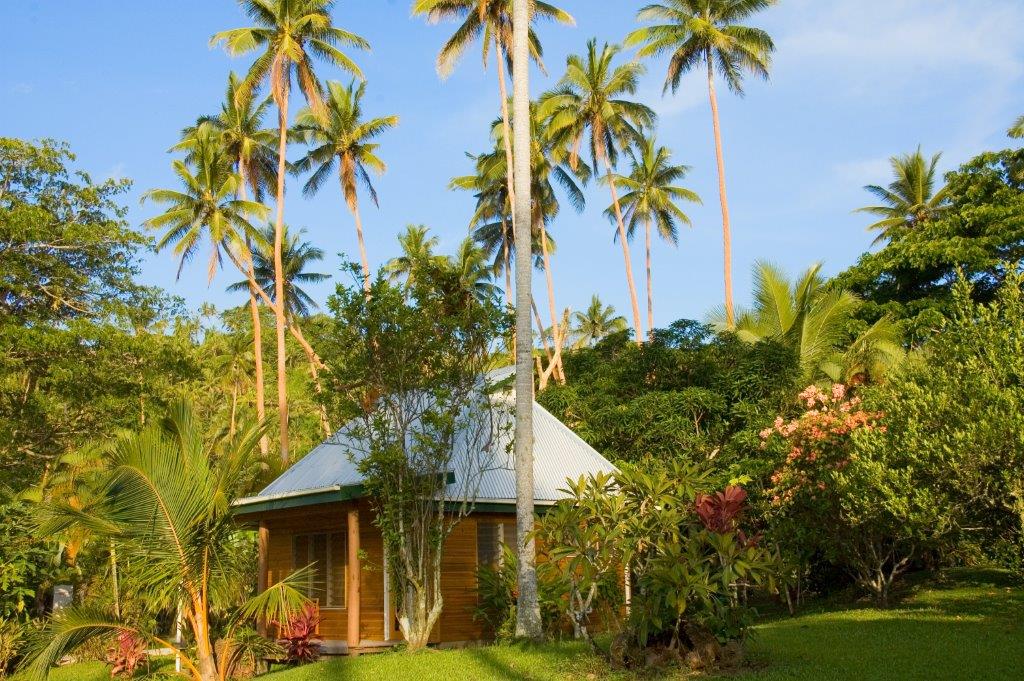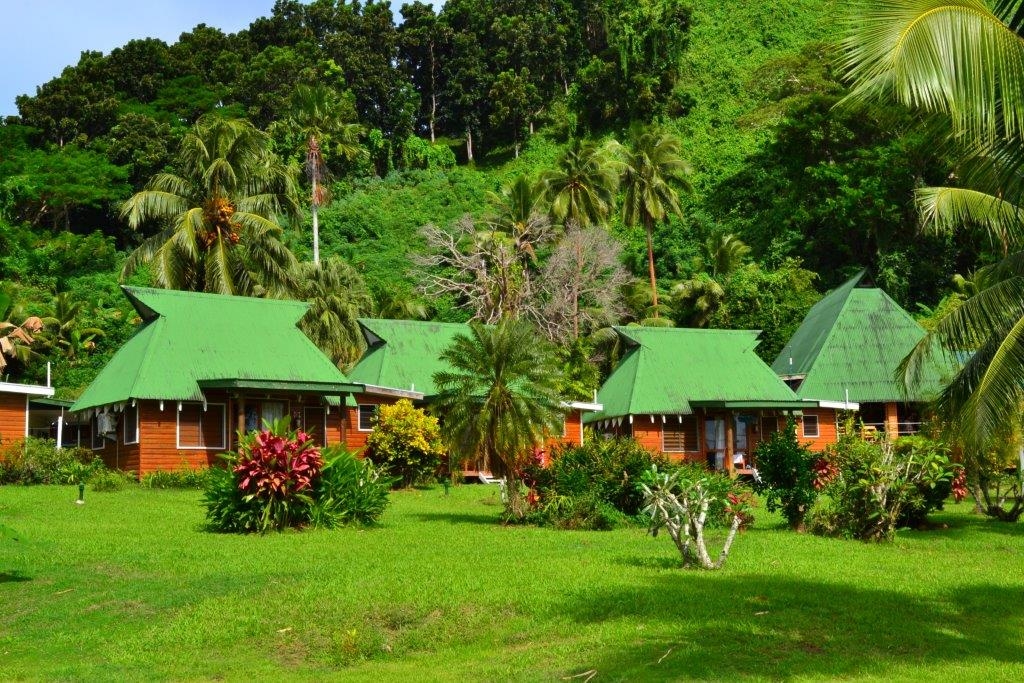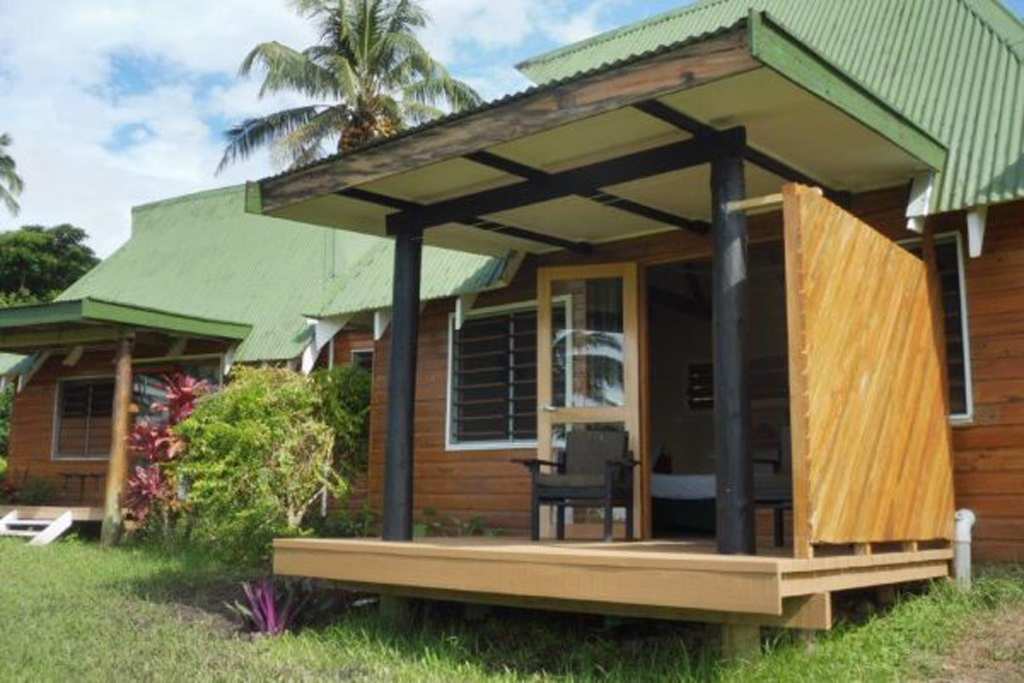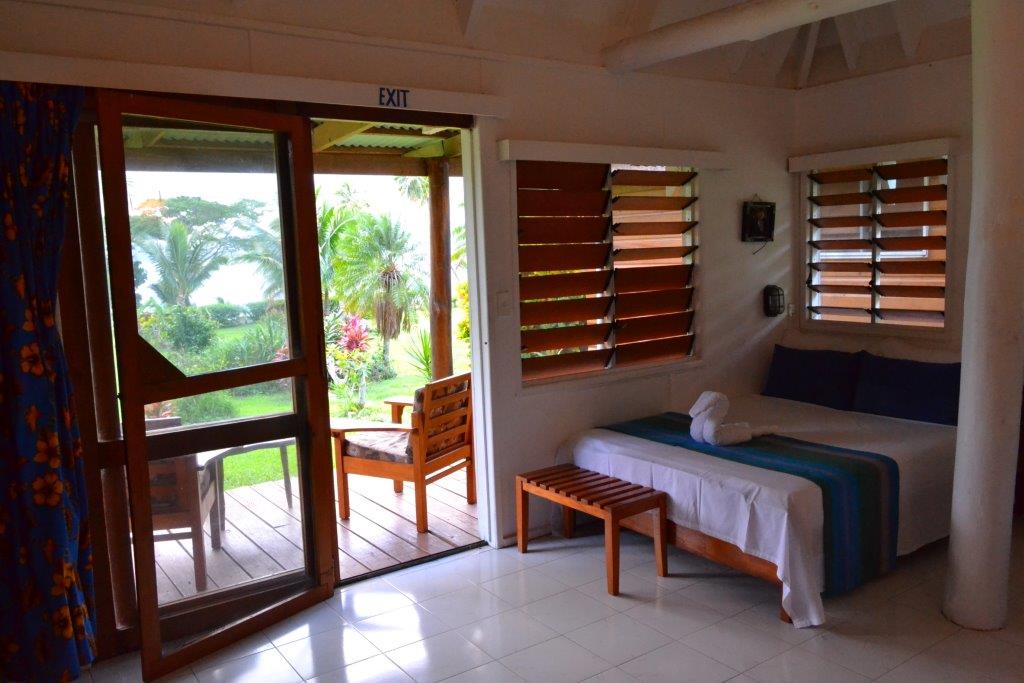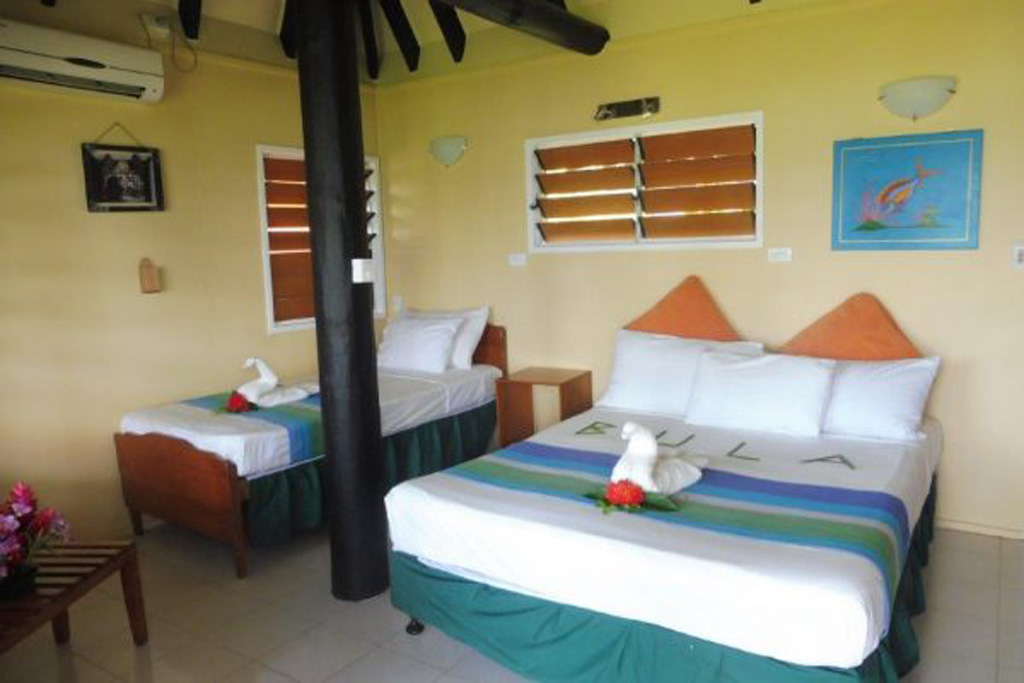 Amenities
Kitchenette, Air Conditioning, Private Decks.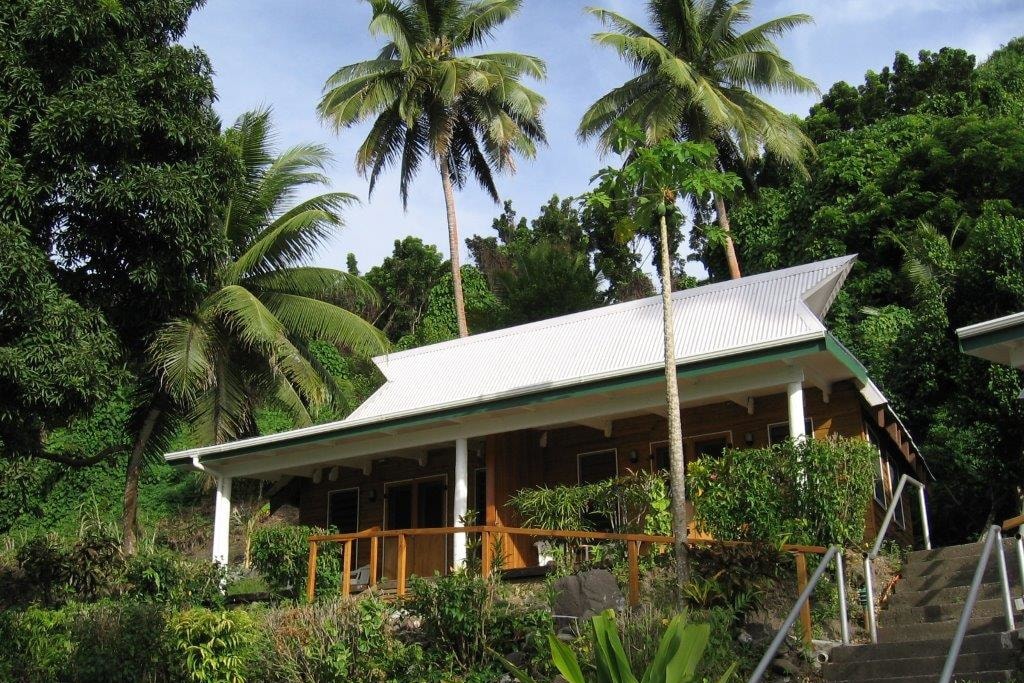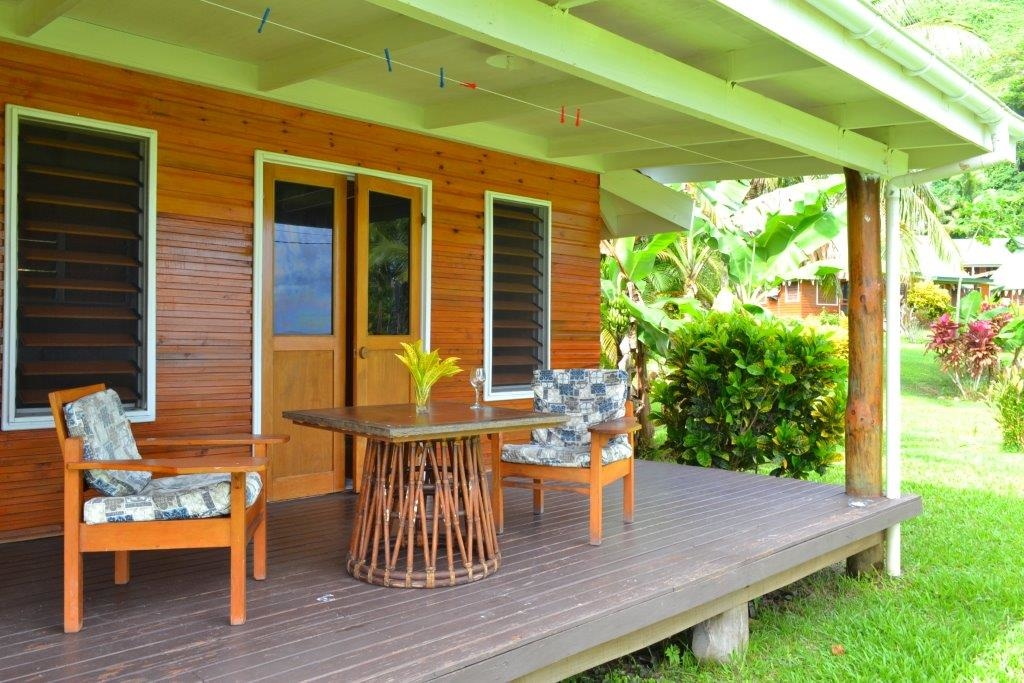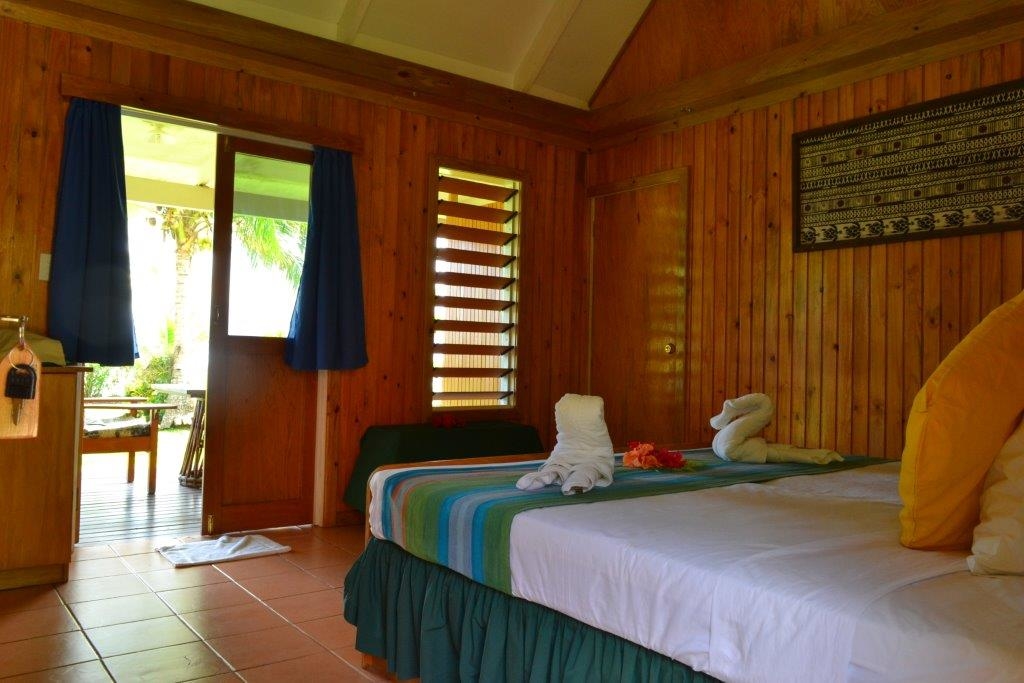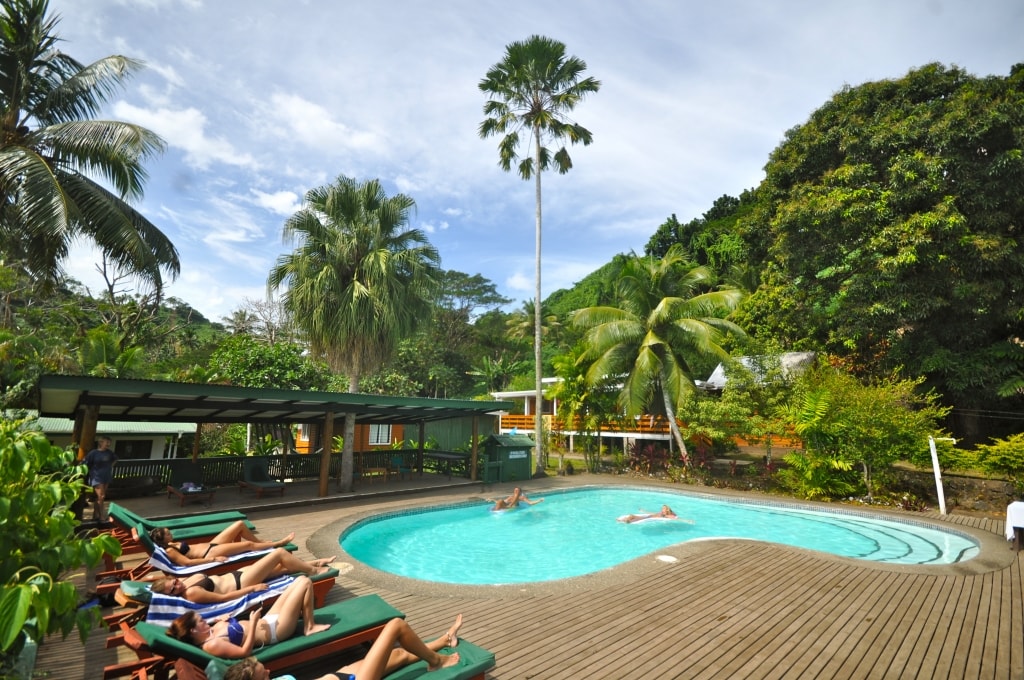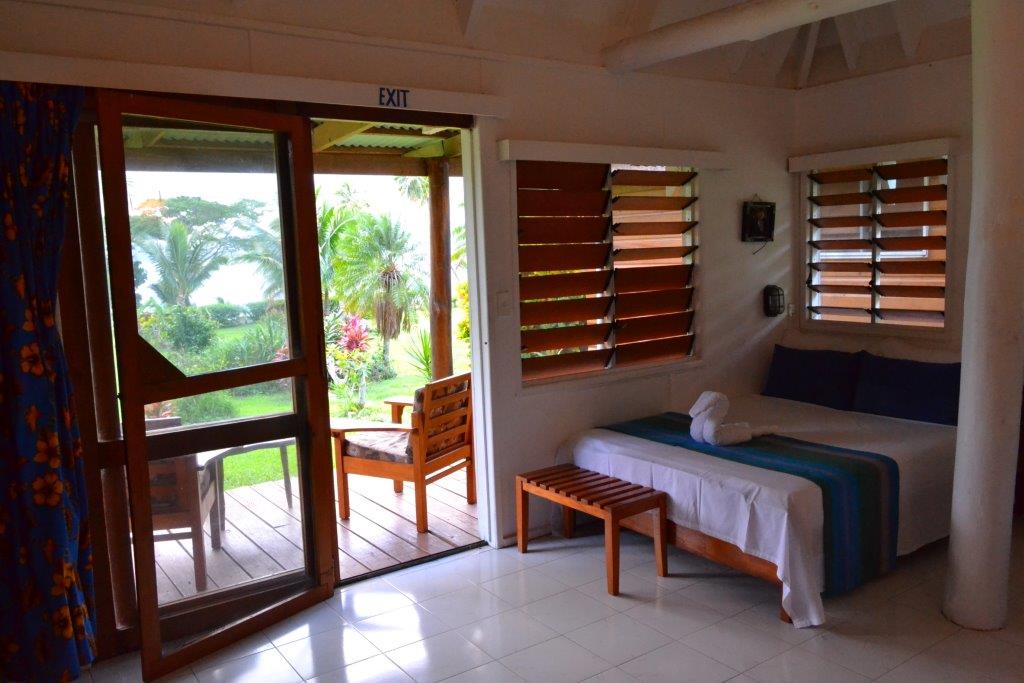 We are currently offering special local prices during this time of border closures.
Please contact us for a quote.
Book now.
Check availability, check specials, and book now.